New Cat® Articulated Trucks in Louisiana
At Louisiana Cat, we have new Cat articulated trucks for sale. Cat articulated trucks can haul a wide variety of materials in many different settings. Whether you need a waste hauler, water truck or new truck for a construction or mining job, the versatility of articulated trucks makes them a great choice for all kinds of projects. They're especially well-suited for sites with very rough terrain, as they're designed to handle rough surfaces.
Louisiana Cat carries an exclusive selection of new Cat equipment that's perfect for updating your fleet. Our new articulated trucks offer the newest technology and safety features to put you ahead of the competition. For top-quality equipment, remember that Cat products are unmatched in efficiency, durability, reliability and comfort.
Find a Louisiana Cat Location near you or Call our team at (866) 843-7440
725 Articulated Truck
Details
740 EJ Articulated Truck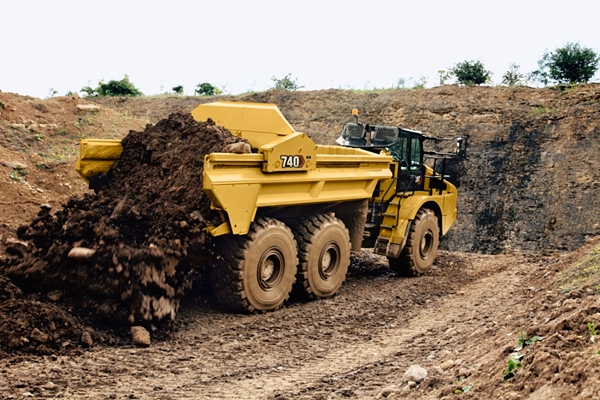 Details
745 Articulated Truck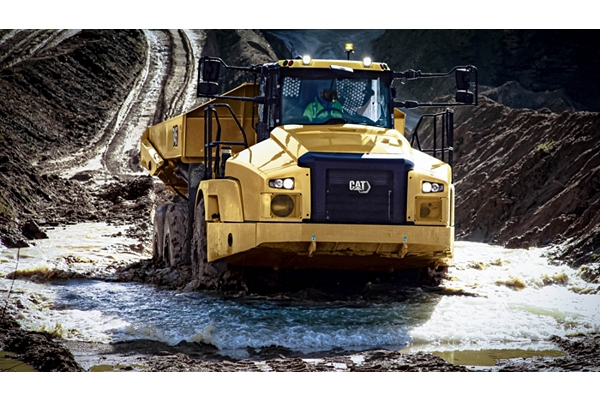 Details
New Articulated Trucks in Louisiana
Articulated trucks are ideal for sites with rough or muddy terrain. New Cat articulated trucks are designed with simplicity, efficiency and comfort in mind. At Louisiana Cat, we offer articulated truck and bare chassis articulated truck options to suit your needs. When you buy a new Cat articulated dump truck, you'll get the benefits of:
Advanced Productivity Electronic Control Strategy (APECS), which provides improved acceleration with a smooth shifting transmission
Updated technology, including automatic traction control
Superior operator comfort for long days on the job
Chassis options that offer maximum flexibility, from mining to forestry applications and more
Fuel-efficient equipment that is tested to meet EPA standards
Optimized maneuverability to handle rough terrain
Key safety features
When you buy new Cat articulated trucks, you can be sure that they include the most up-to-date technology and are built to last for many years. You can trust the condition and performance of your truck, as brand new Cat equipment sets the industry standard for reliability and durability.
Buying New Articulated Trucks From Louisiana Cat
When it comes to articulated dump trucks for sale in Louisiana, we have the Cat equipment you need. We've been an authorized, full-service Cat dealer since 1933, so we have the knowledge and experience to help you find the perfect articulated truck for your business or project. There are many benefits of working with us, including:
Dedicated and expert staff members who will assist you throughout the buying process, including post-sale
Competitive pricing and financing options to accommodate your budget
Standard and extended warranty options as well as insurance options
Operator and technician training
Free quotes and product demonstrations
If your work involves building homes, transporting materials, raising crops, repairing roads or any other tasks that require the use of heavy equipment, we know how important accessibility can be for you. That's why we have convenient, strategic locations throughout Louisiana to provide access to the wide variety of companies that need top-of-the-line heavy equipment.
You can visit us in person at the location nearest you or give us a call at (866) 843-7440. You can also fill out our online form, and one of our representatives will reach out to you right away with answers to your questions and additional information.