New Cat® Asphalt Pavers in Louisiana
Whether your paving project is for a road, bridge, parking lot or other location, Cat asphalt pavers are a step above the rest. Cat equipment sets the standard for reliability, efficiency and durability, and you'll get your job done with greater ease and speed than the competition with these products. Louisiana Cat is your proud, authorized Cat dealer for the region, and we have a variety of pavers to meet your needs. Our experienced staff can assist you in finding the right paver for your business or project.
Find a Louisiana Cat Location near you or Call our team at (866) 843-7440
AP655 Mobil-Trac Paver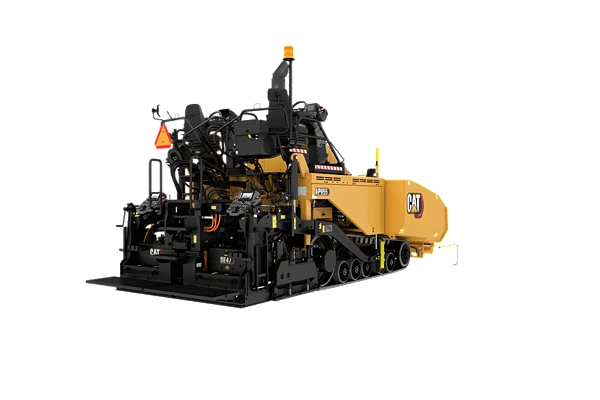 Details
AP1055 Mobil-Trac Paver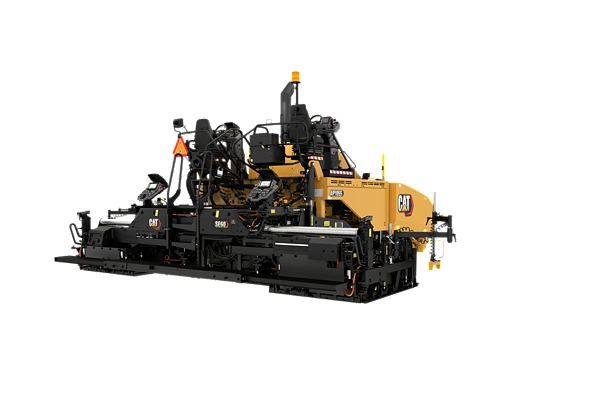 Details
SE50 V Vibratory Screed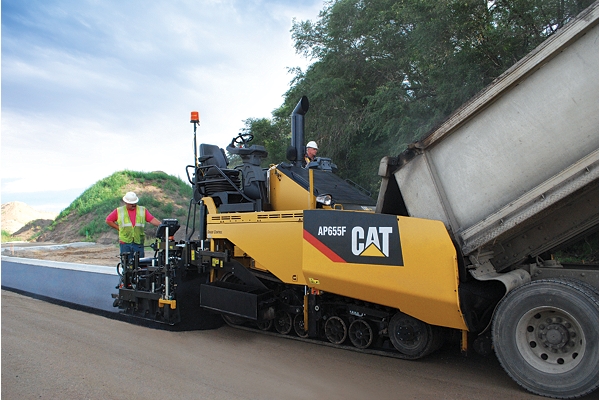 Details
New Asphalt Pavers in Louisiana
New Cat asphalt pavers come in several different types, including:
Track asphalt pavers: These pavers are perfect for jobs that need large mix-delivery vehicles or wide pulls. At Louisiana Cat, we have several options with great maneuverability.
Wheel asphalt pavers: For jobs that require the paver to be moved around and relocated frequently, wheel asphalt pavers are the right choice. They have superior mobility and work well for highway and road projects.
Screeds: Cat asphalt screeds have electrically heated plates with hydraulic variable-width adjustment. They're best suited to urban streets, parking lots and highways.
At Louisiana Cat, our knowledgeable employees can advise you on which of the new Cat asphalt pavers may be the best fit for your needs.
Benefits of Buying New
There are many reasons to consider buying new Cat equipment. Caterpillar® has a reputation as the best in the business, and some of the benefits of buying new include:
Fuel and engine efficiency for top performance and lower emissions
Cutting-edge technology for enhanced capabilities
Unmatched durability and stability
Key safety features
A design and build that will stand the test of time
Local support from your full-service Louisiana Cat dealer
Cabs built for operator comfort to minimize stress and fatigue
New Cat asphalt pavers offer superior capabilities that make them the best choice for whatever your paving project may be.
Buying From Louisiana Cat
At Louisiana Cat, we're committed to providing the region with high-quality service. We've been an authorized Cat dealer since 1933, and we've built a reputation as a trusted full-service Cat dealer. When you work with us, you can count on:
Friendly and expert customer service
Affordable cost and financing options
Warranty and insurance options
Free quotes and product demonstrations
Technician and operator training
Convenient local dealer locations
To provide easy access to heavy equipment buyers, we have numerous strategic store locations throughout the state. You can visit us in person at the location nearest you to get a first-hand look at the new Cat asphalt pavers and other equipment we have available, and you'll have the chance to meet and chat with our friendly staff. If you have any questions, you can call us at (866) 843-7440. You can also complete our brief online form to request a quote, and one of our representatives will be in touch as soon as possible.
For new Cat asphalt pavers for sale in Louisiana, there's only one place to go — turn to Louisiana Cat today!